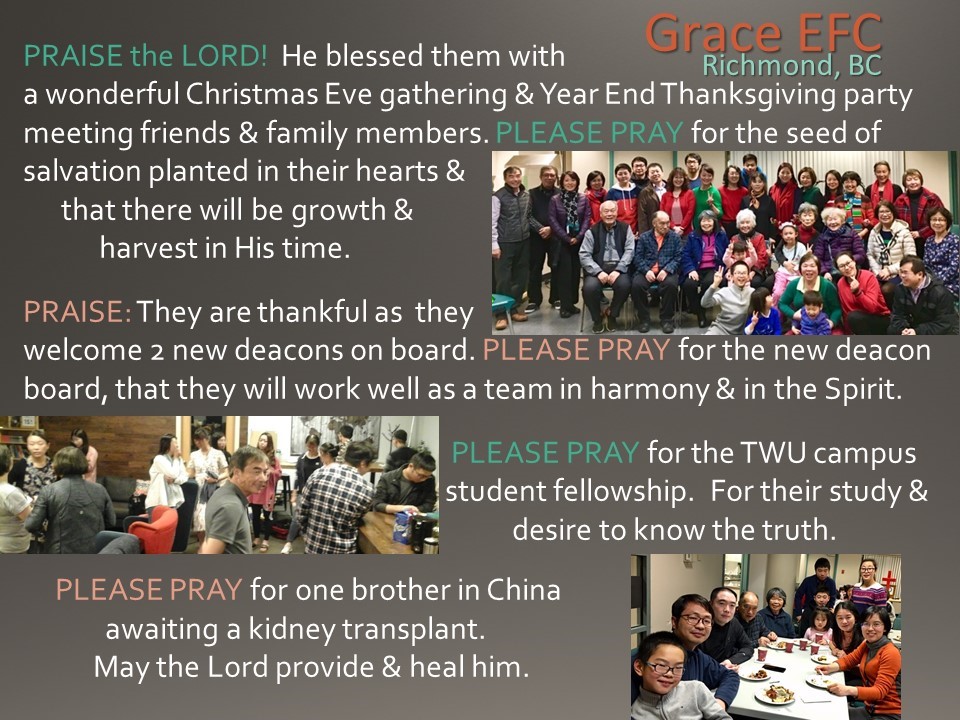 Grace Evangelical Free Church
– Our LPD Church of the Week.
Thanks to Anna (Ben) Crumback at Sointula Community Church for producing the Church of the Week!


So, where do we go from here?

We can answer this question in one of two ways. Either we will follow the route of another or we will enter uncharted waters, trusting our navigational skill.
As Karen and I sail the waters of the Salish Sea, we use charts that show us where the rocks, shoals and hazards lie. Less adventuresome, but safer. Some mariners travel these waters without charts, and do so at their own peril.

I often think of the early explorers, who ventured into our region and first mapped out the features, hazards and harbours. Anchoring their ships in the deep waters, they would venture into the shallower waters using longboats.

Sir Francis Drake is said to have explored our local waters in 1579. He is also believed to have written the following prayer that bears his name.
Prayer of Sir Francis Drake
Disturb us, Lord, when we are too well pleased with ourselves,
When our dreams have come true
Because we have dreamed too little,
When we arrived safely Because we sailed too close to the shore.
Disturb us, Lord, when With the abundance of things we possess
We have lost our thirst For the waters of life;
Having fallen in love with life, We have ceased to dream of eternity
And in our efforts to build a new earth, We have allowed our vision Of the new Heaven to dim.
Disturb us, Lord, to dare more boldly,
To venture on wilder seas
Where storms will show Your mastery;
Where losing sight of land,
We shall find the stars

We ask You to push back
The horizons of our hopes;
And to push into the future
In strength, courage, hope, and love.
This we ask in the name of our Captain, Who is Jesus Christ.
Sir Francis Drake

I love this prayer – an invitation to "be disturbed," rather than settle for either "small dreams" or seeking the safety of the shoreline.

Last weekend, at our LPD Conference, presenters Steve and Neil did not provide us with a chart, a course or a pathway towards discipleship.

They focused on providing tools for navigation, encouraging each church to define its biblical understanding of discipleship and the pathway to get there. While it is the work of Christ that really transforms, we align ourselves and our ministries with his purposes.

Cam Taylor, Director of Transitional Leadership Ministries at Outreach Canada asks, "Are You a Map Reader or a Navigator?"

He quotes Eddy Gibbs, who writes in his book, "Leadership Next," "The church needs navigators tuned to the voice of God, not map readers. Navigational skills have to be learned on the high seas and in the midst of varying conditions produced by the wind, waves, currents, fog banks, darkness, storm clouds and perilous rocks."

Taylor writes, "If you are going to be a navigator, you have to be a growing leader. Growing leaders are coach-able. They find those around them who can both believe in them and challenge them to be their best.

Being coach-able means being open to outside input and new ideas that you haven't thought of before. They say, "if you're the smartest person in the room, you're in the wrong room." In other words, if you want to move into uncharted territory, you need others to speak into your life who have been there or know how to use the instruments needed to figure out how to get to where you want to go.

"Every leader will hit a series of plateaus in their life. The key is not to stay there, because settling on a plateau can easily lead to an elongated season of comfort. Being comfortable is one of the leader's worst enemies." ― Gary Rohrmayer.

***
As we gathered for conference last weekend, pastors and leaders went home challenged to leave the familiar shores and venture to the sea of our mission, with Christ as our navigator.

May we be those who pursue the course of discipleship with passion, and invite others to follow Christ our master with us.

So, where do you go from here?

Watch for stories from the journeys of district churches in the weeks ahead…
---
***
LPD Annual Conference:

Thanks so much to all who attended, to Vancouver Chinese EFC, for their wonderful ministry as hosts, and to Steve Sharpe and Neil Bassingthwaighte for equipping us toward ministry of "Discipleship that Transforms."



AROUND THE LPD
Last Sunday, it was a joy to visit Grace Hanin Community Church, to present Lead Pastor Shinil Park with his EFCC Certificate of Ordination. As you are aware, this church joined the LPD/EFCC at our conference in 2018, and Reverend Park transferred his ordination from the Korean Methodist Church.

This Sunday, Karen and I will be at our home church, North Delta EFC for worship …. and a congregational meeting.
***
Please pray for:
EFCC National Leadership Meetings – Next week, we will be meeting at the EFCC Office and Cedar Springs – please pray for us, as we seek the Lord together in serving you.
The Church of the Sent for Life Proclamation – This is our first Korean Church in the LPD (2002). Please pray for Pastor Namgyu (Heejoung) Lee and the congregation. The church building they have been renting has been sold, and they will need to relocate by the end of April.
White Rock Community Church has called a youth pastor. Josiah and Martha Wall are coming from Winnipeg.
The Steveston Project Team – Allen and Hannah Chang and Daniel and Joyce Wong.
Welcome to Grace Ethiopian Evangelical Church, Cross Fellowship Church and One Hope Community Church, new churches in our LPD/EFCC Family.
New Westminster EFC. Pray for Transitional Pastor Ralph (Karen) Hardy and Church Planters Jorge (Emily) Lin this church family, as they seek the Lord for the "new" work.
Fort Langley EFC, as they as the congregation seeks the Lord in their search for a lead pastor.
Tom and Sandy Ford and family, as he awaits transplants, made necessary through the impact of his diabetes. He has gone onto long-term disability as he awaits further treatment.
Please pray specifically with me for Quadra Island Bible Church in their pastoral search. They are in need of a Pioneer, Bi-Vocational pastor.
Carl Lindstrom, a faithful member and volunteer at New Westminster EFC, who has aggressive prostate cancer.
LPD Board. Board members are Randy Lemke (Allana) – Chair, Patrick Chan (Sarah) – Property and Finance, Ben Crumback (Anna) – Island Liaison, Charles Labun (Carolyn) – Church Board Liaison, Rob Stewart (Karen) – DS, Tim Stewart (Emily) – Innovative Ministries, Kenneth Tsang (Mabel) – Chinese Church Liaison; Paul Yang (Jin) – Korean Church Liaison; Phil Yung (Grace) – Church Planting and Josephine Papp, LPD Office Administrator – Recording Secretary.
North Delta EFC, in their search for an Associate Pastor for youth.
Grace EFC, in their search for a part-time youth pastor.
Steve (Gillian) Sharpe, in his ministry as LPD Missionary of Church Planting Development, serving both our LPD Missionaries and Church Plants, and church planting in the EFCC.
***
Upcoming Events:
Summer Ministry Opportunity
Looking for a youth mission opportunity this summer?

Vancouver Island?
Have you considered a beautiful island in the Pacific? – as in …

Some Island Churches would welcome ministry teams to come to the Island to minister with Vacation Bible School Ministry and children's programs this summer.
Your church can take your VBS ministry on the road with your youth or mission team – and be a real blessing to Island churches too.
Please contact the LPD Office for information!
***



Attend live in Okotoks, Alberta or join us for livestream locally.
Watch for details next week!

***

LPD Pastor and Staff Cruise



Wednesday, May 29
– a day with colleagues in ministry.

***
LPD Pastor and Spouse Retreat
Nov. 22-24, 2019
Hello LPD pastors, we'd like to invite you to join us on Nov. 22-24, 2019 for a Pastors' retreat! We'd like to encourage you to take a breather in late November (before Advent begins) with your fellow pastors at Camp Charis in Chilliwack.

Please set this date aside and watch for details early in the months ahead.