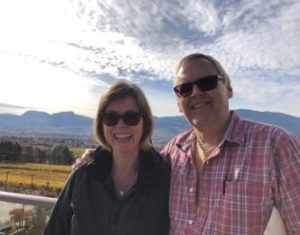 The Osoyoos Project
Dan and Sharon Williams are a church-planting missionary couple called in 2020 to a unique area of B.C. (actually the only desert in Canada). Their personal call is to break spiritual chains and build spiritual hope in the town of Osoyoos and beyond.
By the grace of God, the shape of the mission will be concentric: founded on an inner circle of budding new disciples of Jesus, then building a new type of Christian community, and then bringing new blessings of the Spirit to the whole South Okanagan. In this way the vision will be fulfilled: to share the Good News fully and in a sustainable way, to the glory of God.
We welcome your partnership with them in prayer and in their financial support.
One time or monthly support:
To donate via cheque or e-transfer please contact the office.