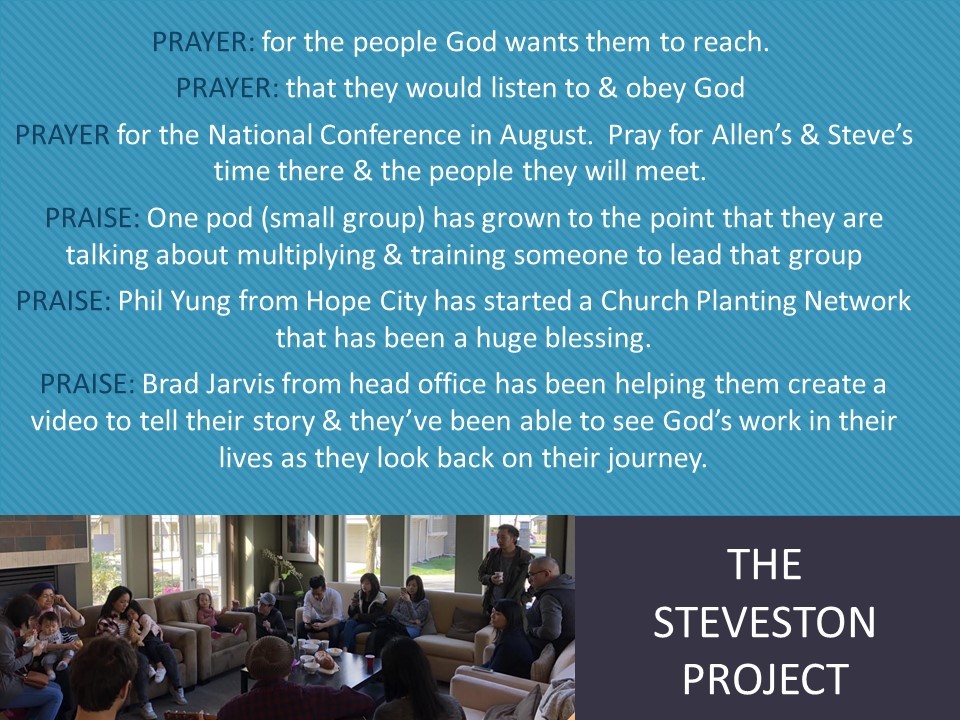 WHAT ARE WE ABOUT?
We want to GO to people. When we commit to "going" to people, we effectively remove the
barriers that often exist when we require people to "come" to us. Our desire is to be in and amongst the lives around us, so that by the Spirit's leading we may have meaningful spiritual conversations that ultimately will open the door for people to have a real encounter with the risen Jesus.
We want to BRING Jesus to people. As we go to people, we must bring Jesus in word and deed
because any help that we can bring still falls short of a redemptive and restored relationship with
God that can only happen through faith in the risen Jesus. As we go out prayerfully and in faith, we
believe that the Spirit will lead us to the "harvesters/workers" (Luke 10:2) that He has prepared.
We want to WALK with people. We want to walk with people no matter where they are on their spiritual
journey so that they will not be alone in this adventure of discovering who God wants them to be
and the unique mission that He has called them to accomplish in this world.
Our dream is that as we GO, BRING, and WALK with full dependence in the Holy Spirit, we may lead
others into doing the same so that God might bless the city of Richmond with a multiplying movement of disciples and leaders that will lead to a movement of multiplying churches.